Manage all your contact and billing addresses from once place. Create primary and destination-wise addresses ensure correct contact and billing details are shared in all your sales and operations.
Contact and Billing Address

In your dashboard, your can manage your Contact and Billing addresses from your Organization's Settings page. The Contact addresses are used during the sales process (in quotation PDF). The Billing Addresses are using in your conversations regarding the billing such as Proforma Invoices, Reservation Enquiry email etc.
Multiple Addresses

You can add multiple contact/billing address according to your needs based on your Sales Destinations. In case of multiple addresses, your addresses will be divided into two categories: Primary and Destination-wise Address.
Primary Addresses

Primary addresses are your default addresses which software will use when a Trip Destination is not explicitly assigned an Address. When adding address(es) in your Organization, the first address MUST a primary address and MUST NOT be associated with any Trip Destination.
Destination Wise Addresses

Along with your Primary Address(es), you can add new Addresses (contact/billing) and set Trip Destination(s) to it which will allow you to use different address based on the Trip Destination.

Only When Required

You should associate Trip Destination(s) to an Address if and only if the Trip Destination need to use a different address than your Primary Address.

Before creating destination wise address(es), you MUST add a primary address. Your first Address (Contact and Billing) will be your primary address and you MUST NOT associated it with any Trip Destination. After creating a primary address, you can add new address(es) and select Trip Destinations to use the address(es) for specific destination only.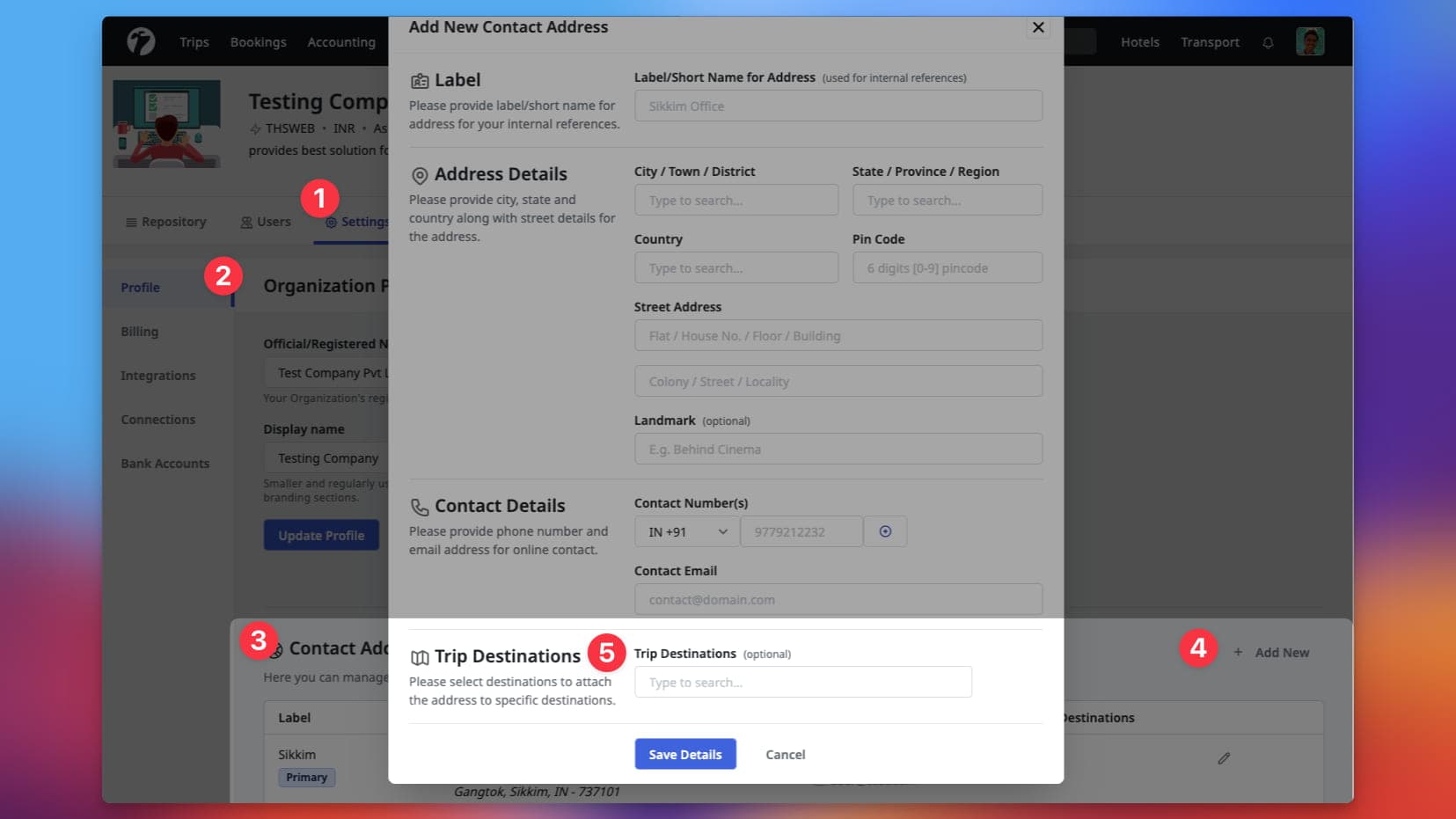 Add New Address

To add Contact/Billing addresses, simply visit your organization's settings page and scroll-down to the Contact/Billing Addresses section.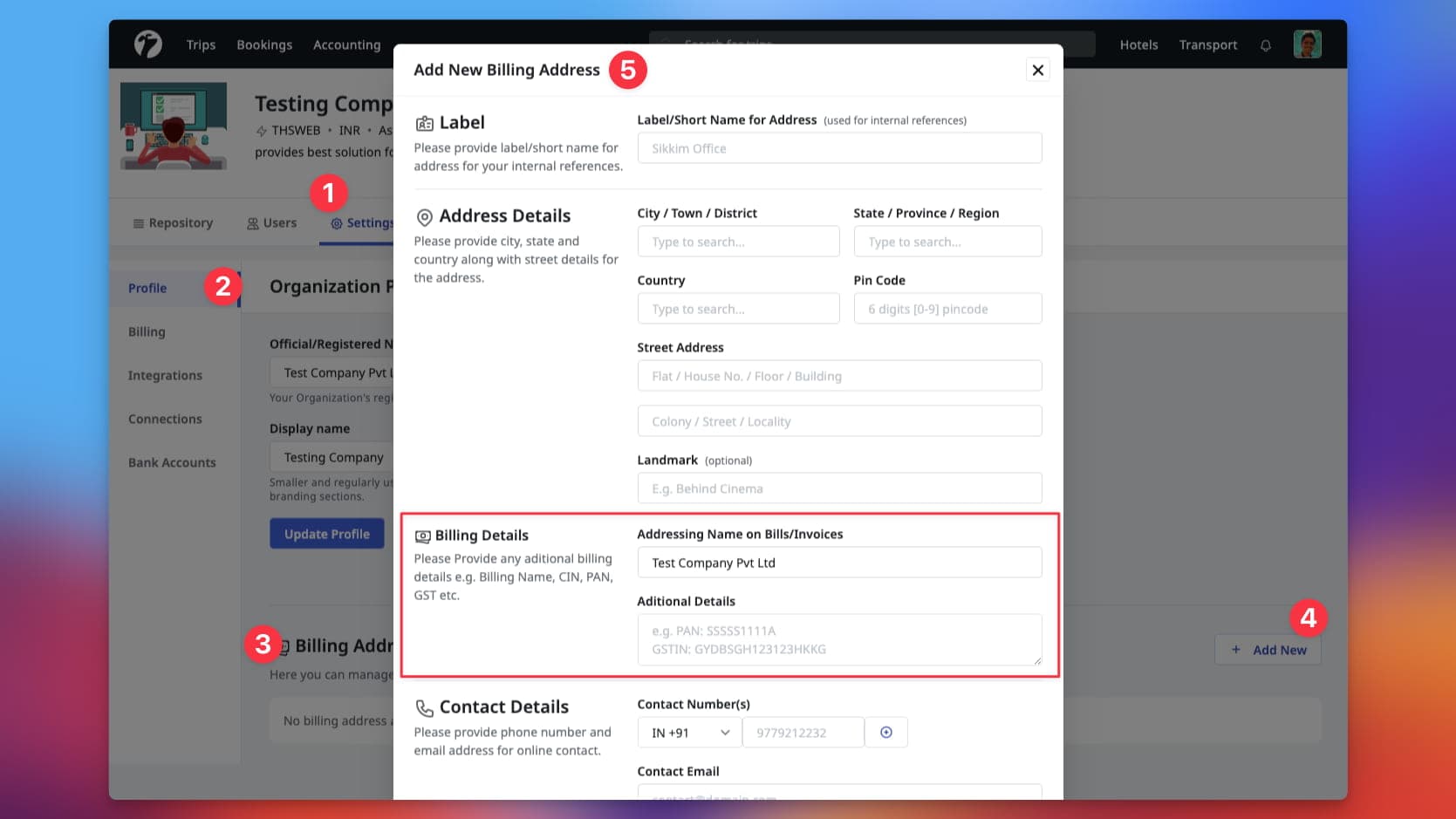 Adding the billing addresses is similar to how you would a contact address except the billing details. You should set Additional Billings details to include any extra information for the billing e.g. GSTIN, PAN, CIN etc. as mentioned bellow. In the contact details, you should include the contact details of your Accounts Team.
GSTIN: GYPOS123123KKSDF
PAN: GYPGSS123SSDG
CIN: 153223424GHSDG123123