You can save your bank account details which software will automatically include in various payments collection related communications such as Invoices and Vouchers.
Add Bank Account

To add a bank account, visit your Organization's settings page from Top Header > User Icon > Organization > Settings. Click on Bank Accounts tab and click on Add button. This will initiate the addition flow.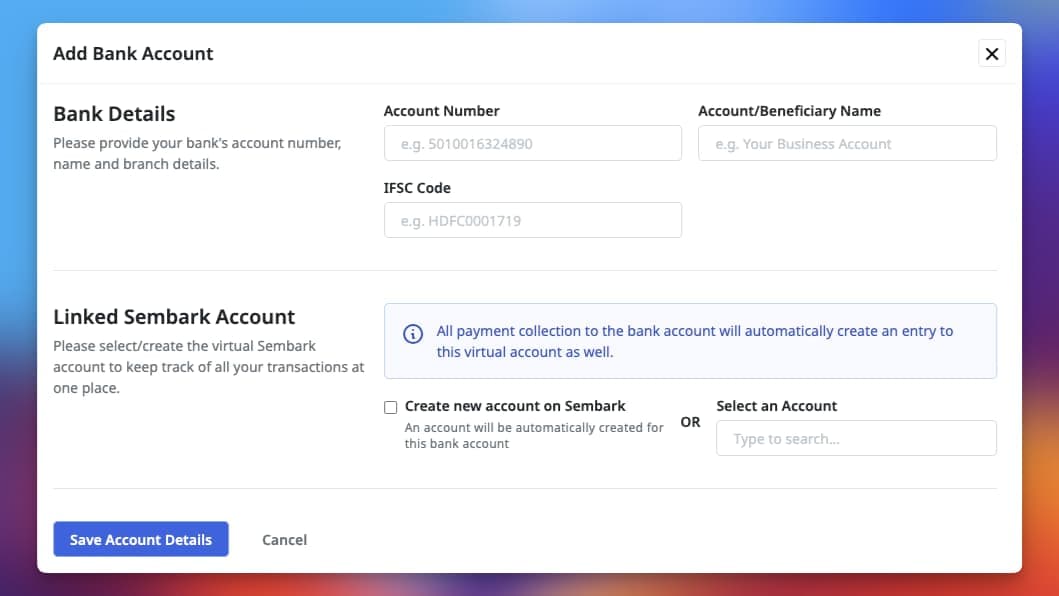 Here you should provide your bank account details such as Name, Account No., IFSC Code etc. Verify that these details are correct as per your accounts details before proceeding further.
In the next section of Linked Sembark Account, you can either select an existing account or select the toggle button to create a new account. In most cases, you will want to select the checkbox to create a new account. Now, click on Save Details to save your bank account details.