If you want to cancel the query you can click on the "Cancel Mark (x)" on the trip's details page's basic details section.

Now select a cancellation reason, select a reminder date for postponed queries (optional) and provide any more information in the comments input. Once all information is filed, click on Mark as Canceled to cancel the query.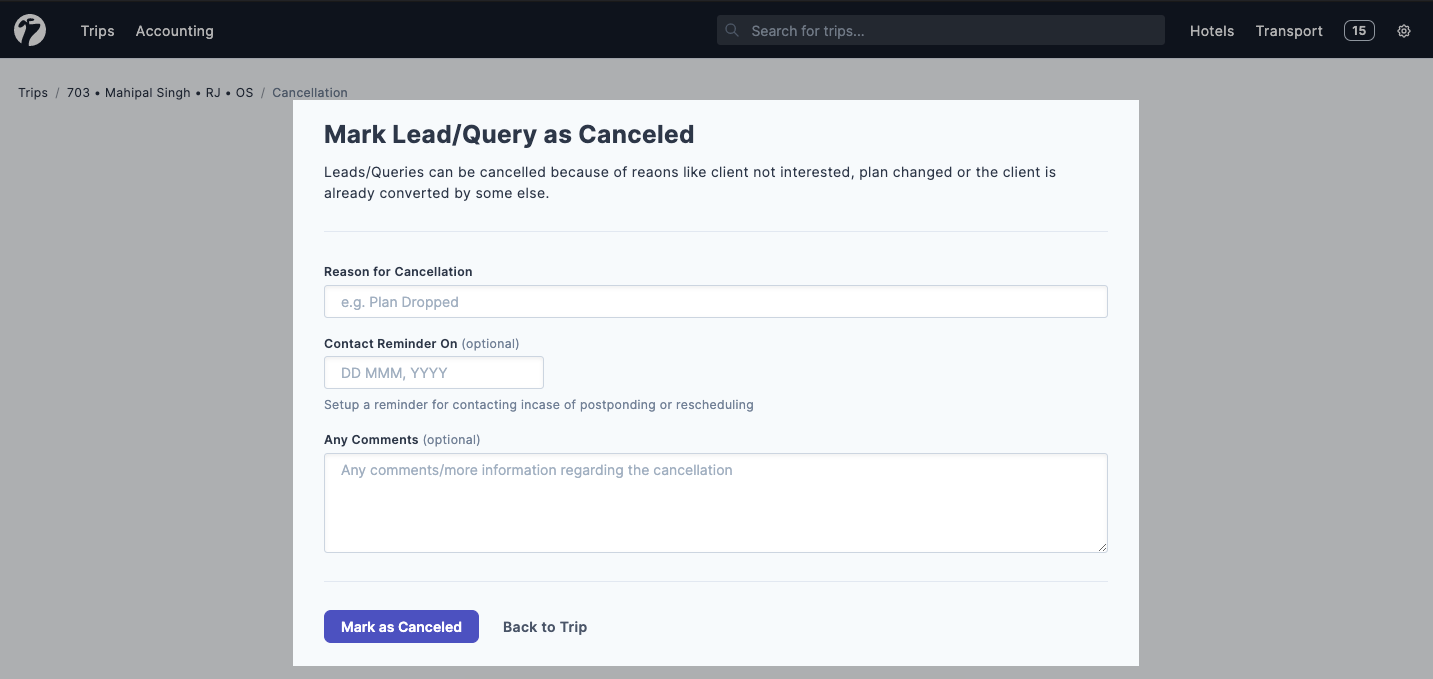 Once canceled, this query will be listed in Others tab on query listing page.