After hotels are confirmed and booked, you can generate vouchers to share the booking details with your clients.
Generate Vouchers

On the booked hotel, click on the "File" icon to get started with voucher generation.

On the next screen, you will be asked to provide a booking confirmation number which is optional. Verify the hotel details (e.g. address, check-in and check-out etc.) which will used to generate the voucher. You can edit details if not needed.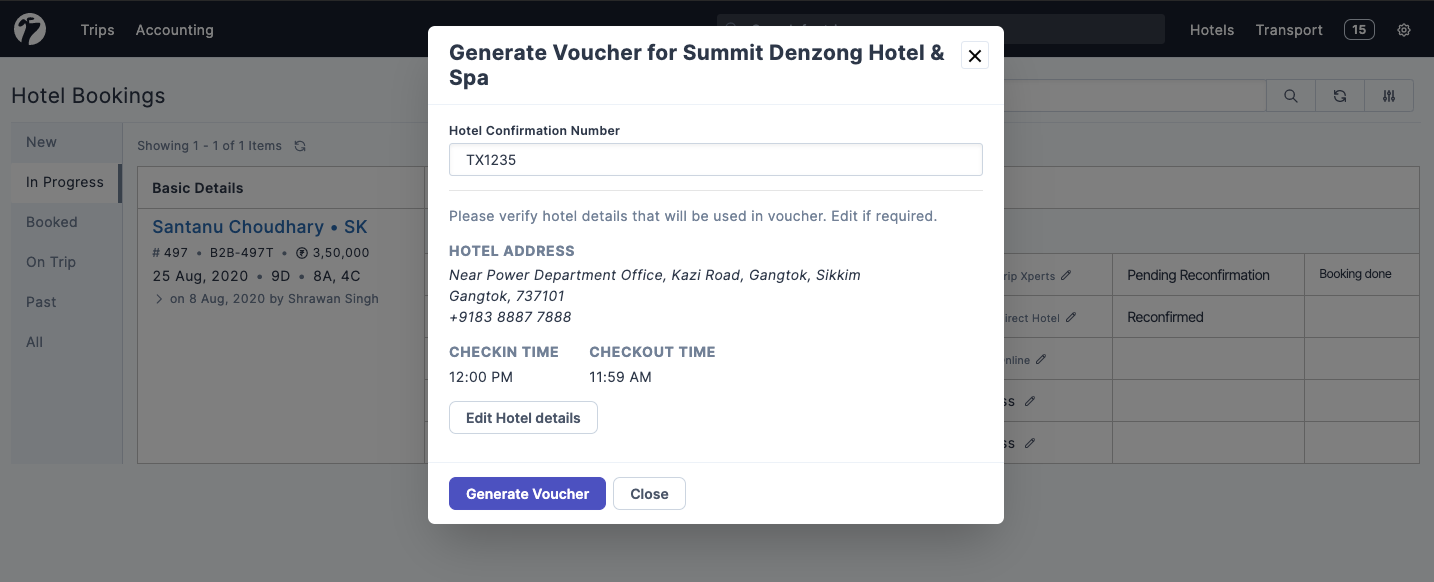 Once all information is checked, click on Generate Voucher to generate the voucher. Give it a moment to generate the PDF for the voucher and your voucher is ready to share.
Download and Share

After voucher has been generated, you will get option to download the voucher as PDF and a button to mark the voucher as sent.

Once voucher is shared with clients, click on the "Attention" icon to mark the voucher as sent. You will start seeing a green mark on the hotel booking once the voucher is sent.