From a query's detailed page, you can create a new quote. If this is the first quote, click on Create Quote option to create a quote. You will redirected to quote creation page where you have options to add Hotels, Transportation, Flights and any extra services required.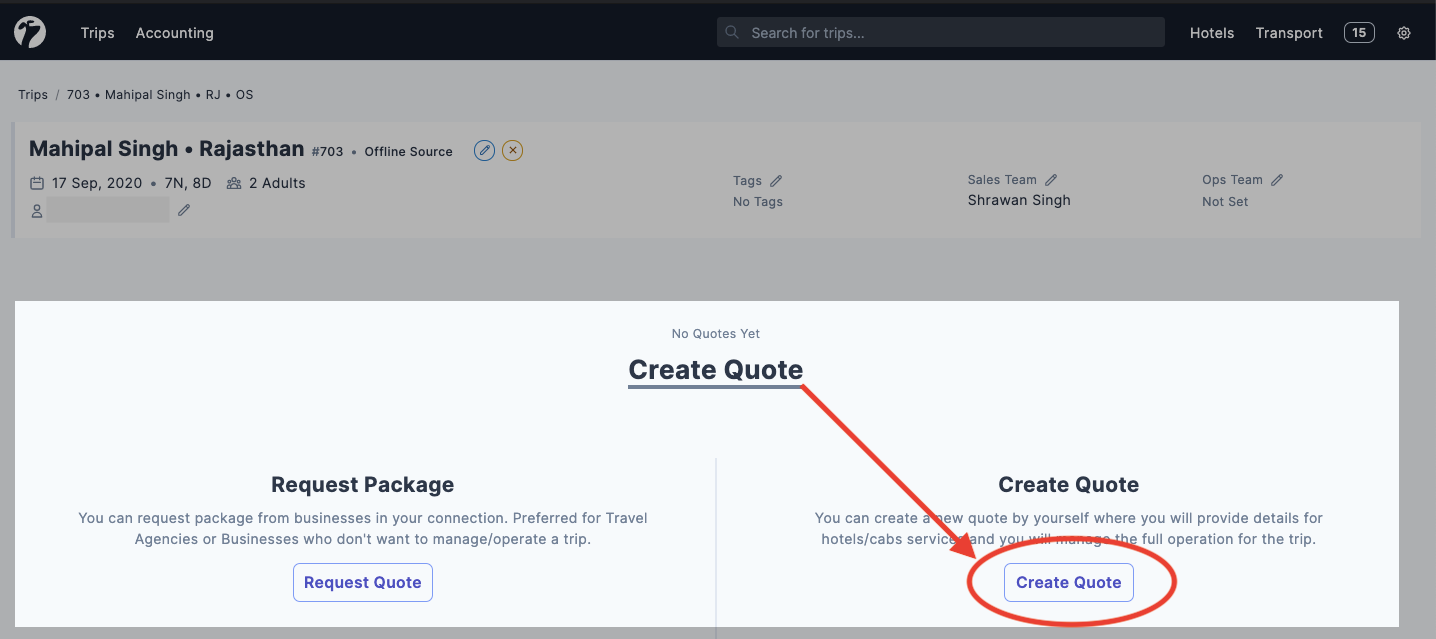 Services

To create a quote, you can provide hotels, transportation, flights and any extra services. If only have to provide details for the services that you are providing e.g. if you are only providing hotels, you can skip transportation, flights and any other services.
Hotels

To add a hotel for the first night, click on Add Hotel. Mention the name of the hotel, rooms, room type, meal plan, number of pax to add the hotel. Similarly to add a hotel for the next night click on the next night button and fill the details. To add different hotels select to add another hotel option.

To add any extra services in hotels e.g. Honeymoon Cake, Special Dinner etc., select Add Hotel Extra Services option to add extra services.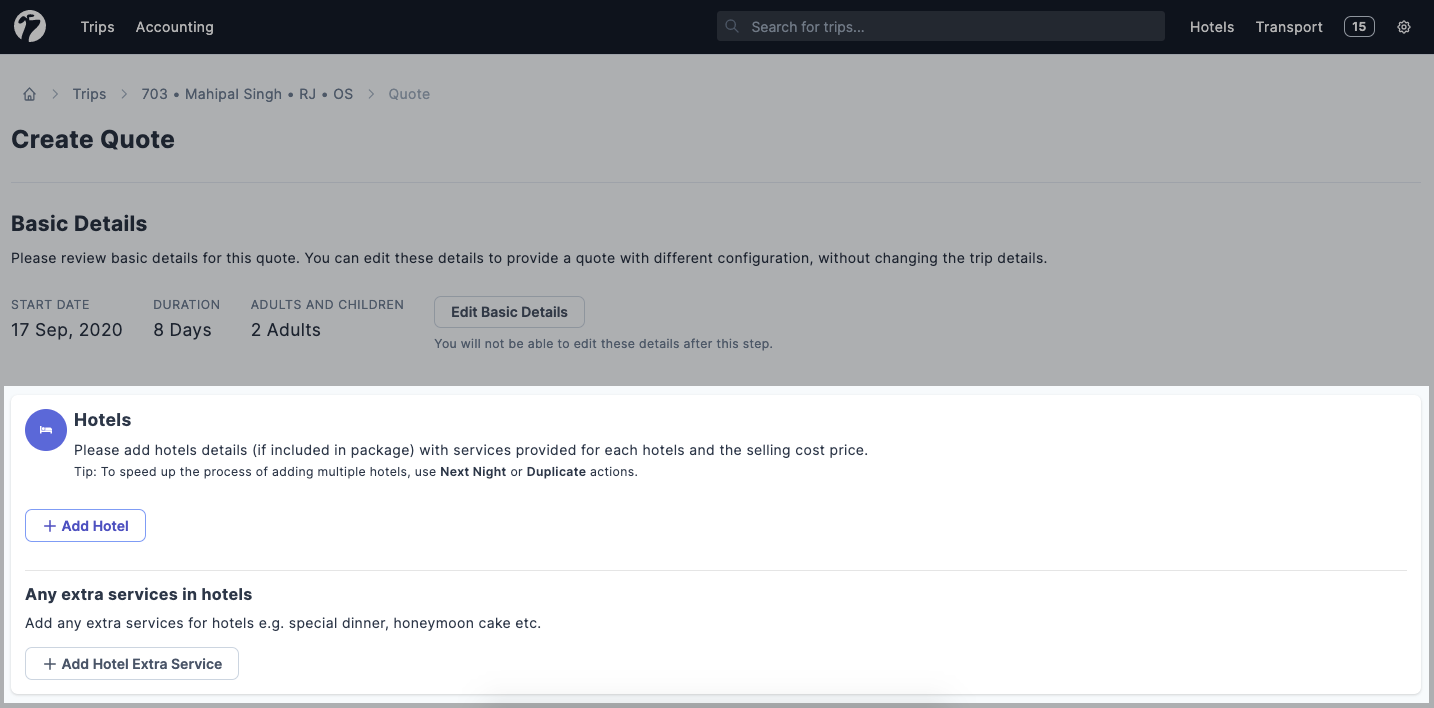 Transportation

In similar way of hotels, you can transportation. Simply select day, cabs and service type to add transportation. Similarly click on Next Day or Duplicate to add more services. To add transportation prices, you can either add prices for individual service or add transportation package price to the last service.

To add any extra services, simply click on Add Transport Extra Service to add extra services.
Flights

To add flight details, click on Add Round Trip or Add One way options. Provide basic details for flights like airports, airline, flight number and prices.
Extras

If you are providing some extra services which doesn't belongs to hotels or transportation, you can add them here. Simply provide the service name, date of service and prices to add an extra service.
Summary

After you have entered all services, you should review them in the Summary section. Here you can see all the provided services along with any misconfiguration warnings e.g. 2 rooms were needed but you only entered 1 etc.
Prices

Once all details are filled and checked in the summary section, calculate the price that needs to be offered for the package. You can either enter prices manually or use a multiplier to get the selling price. Once the prices is filled, you can click on Save Quote option to create the quote.
---
Once a quote created, the query will move to the In Progress stage. You can view all "In Progress" queries by visiting the Trips Listing page and clicking on "In Progress" from left sidebar.