Incase you have forgotten your account password, you can reset them. To reset the password, click on `Forgot Password` link from the Login page.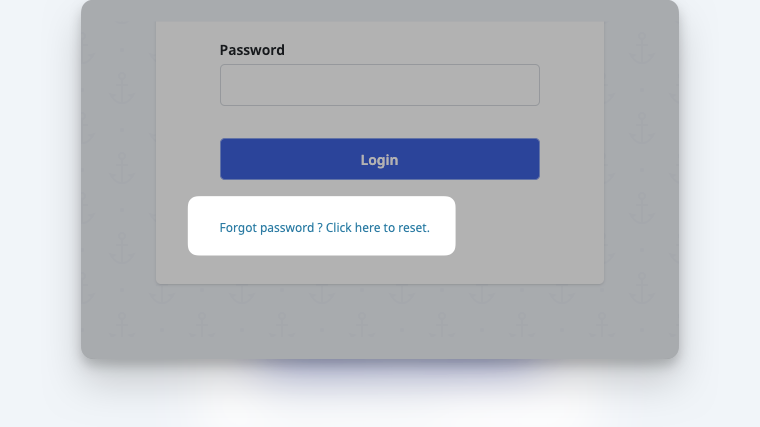 This will open the new page. Enter your login email address here and click `Get Instructions`. You will receive an email regarding which will contain further instructions.
Forgot Email
Please contact with your Account Administrator to retrieve your email address.
Troubleshooting

Here are some common issues which you might face while resetting your password.
Can't Reset Password Error

Sometime, when you try resetting your password, you might get Can't Reset Password error message.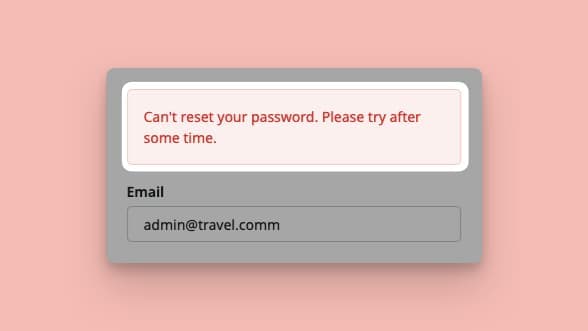 Here are some common causes to this problem:
Incorrect Email address. Please check with your account admin to verify the email address.
Account archived or disabled. Please check with your account admin.
Email Not Received

If you got a success message in your Dashboard UI after password reset request, the email delivery service might take some time to deliver the email and your email client might take some time to retrieve the email. It can sometimes take up to 5 minutes to receive the email. Also, please check your spam folder in your email client.